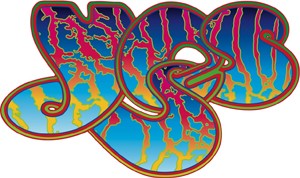 ICONIC PROG ROCK BAND YES
SET TO RELEASE
"LIKE IT IS – YES AT THE BRISTOL HIPPODROME."
2CD/DVD set will be released in North America
December 9th on Frontiers Music
Frontiers Music, the Italian-based label known for embracing new music from world famous rock artists, is proud to announce the upcoming release by the legendary rock group YES, entitled LIKE IT IS – YES AT THE BRISTOL HIPPODROME.
Available in 2CD/DVD, Blu-ray and digital formats, this new release encompasses two of the band's iconic albums, 1971's The YES Album and 1977's Going For The One, as they were performed live on the band's 2014 world tour.
Says guitarist Steve Howe, "Playing complete albums is a great way to hear the development of YES music & relive the familiar transitions from one track to another." Expertly executed, these two classic albums are performed in their entirety, respecting the original arrangements, and yet still adding a new and exciting flair. "Going For The One is a wonderfully diverse set of songs, whilst The Yes Album contains the most 'played live' songs in the career of the band," complements Howe.
Featuring some of the band's most popular songs, such as 'I've See All Good People,' 'Yours Is No Disgrace,' 'Going For The One,' 'Wonderous Stories,' and 'Starship Trooper,' this set proves the endurance factor of one of England's most acclaimed rock bands.
"These are two bodies of music that many of the most devout YES fans wanted to hear in their entirety," adds keyboardist Geoff Downes. "I believe our performance at the Bristol Hippodrome was among the most compelling of the entire tour."
The CD/DVD set comes as YES continues one of its most fertile musical
periods in its nearly five decade history. Formed in 1968, the band has endured a number of line-ups and remains one of the most popular live touring bands in rock, today. Over 40 million record sales later, the band continues to tour and and release current material on a regular basis.
Tracklisting:
Going For The One; Turn Of The Century; Parallels; Wonderous Stories; Awaken.
Yours Is No Disgrace; Clap; Starship Trooper; I've Seen All Good People; A Venture; Perpetual Change.
YES is:
Chris Squire, bass
Steve Howe, guitars
Alan White, drums
Geoff Downes, keyboards
Jon Davison, vocals
Visit THE OFFICIAL YES SITE: www.Yesworld.com