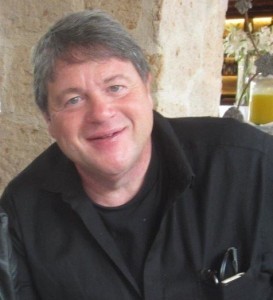 Bruce Pilato
            Bruce Pilato is a 44-year veteran of the entertainment business, who currently owns and operates Pilato Entertainment,Marketing & Media, LLC, a company that provides entertainment marketing, artist management, promotion and project development to a number of domestic and international clients.
         He has works closely with a myriad of US and British platinum recording artists, including: ASIA(the original line-up); Emerson Lake & Palmer, Carl Palmer's ELP Legacy, The Pat Travers Band, Rick Derringer, and Cactus(with Carmine Appice & Jim McCarty).  Previously he has worked with Vanilla Fudge, Greg Lake, Kathy Sledge (solo artist and signature voice of Sister Sledge); Lou Gramm, Foreigner, Sex Pistols founding member Glen Matlock,and The Tubes with Fee Waybill. His publicity division has done PR and marketingfor Concert One's MEAT LOAF– The Guilty Pleasure Tour DVD; Little River Band;YES, Whitesnake, Nelson, Dennis DeYoung of Styx; Joe Lynn Turner; Uriah Heep;Canadian hard rockers Coney Hatch, Gentle Giant, and Seventh Keyfeaturing Billy Greer from Kansas and Mike Slammer from City Boy. He also assembled and represents thePLATINUM ROCK ALL STARS.  
         In 2001, Pilato worked on ex-Beatle RINGO STARR & HIS "NEW" ALL STARR BAND tour,involved in tour planning, marketing and assembling the band.
         Between 1994 and 2006, Mr. Pilato was involved in catalog development for several labels. He has worked on the CD release of the legendary King Biscuit Flower Hour Radio show archives on the BMG distributed King Biscuit Records label. He was also an Executive Producer of the weekly radio concert broadcast heard on over 300 radio stations.   He has been involved with the clearance and liner notes of several releases including titles by  Ozzy Osbourne with Black Sabbath, The Fixx, Bob Weir (Grateful Dead) , Foreigner, Humble Pie, Deep Purple, America, James Brown, Cher,  Robin Trower, The Steve Miller Band, Triumph, Bill Monroe, Bachman Turner Overdrive, David Crosby, Billy Squier, The Hollies, ELP,  Greg Lake, 10cc, Steve Forbert, Rick Derringer, Ian Hunter, ASIA, Carl Palmer,and many others.
         Mr. Pilato has also written and produced several video projects, including a filmed account of the 1990 Country Gold Music Festival in Japan (starring Ricky Skaggs, The Nitty Gritty Dirt Band and others), for which he won the 1991 Silver Cindy Award for Best Public Relations Video, issued by the National Association of Visual Communicators. He also wrote and produced for a TV series called Rock Story for European television from 1996 – 2000 with LA-based with Meticulous Productions.
         He has also worked in the advertising industries throughout his entire career, overseeing the marketing of more than 25 successful businesses, on both local and national levels. His clients include celebrity chef Mario Daniele, Mastermind Lounge and Innovative Dental.
         Pilato began his career in the music business as a journalist in 1976, while still in college. Upon his graduation from Syracuse University's Newhouse School of Communications, he began covering the music, audio, and video industries, for a number of publications. He has had 1,500 published articles featuring his interviews with celebrities such as ex-Beatles Paul McCartney, George Harrison and Ringo Starr; Drake; Adele; The Rolling Stones; Bonnie Raitt, The Who; Little Richard; James Brown; Pink Floyd; Peter Gabriel; Red Hot Chilli Peppers; Led Zeppelin; Frank Zappa, and hundreds of others.
         He has worked as a Contributing editor and/or writer for VARIETY, THE ASSOCIATED PRESS; GANNETT NEWS SERVICE; USA TODAY; CRAWDADDY; MIX MAGAZINE, ILLINOIS ENTERTAINER, THE SCRANTON TIMES, HIT PARADER, ROCK SCENE , PULSE, US WEEKLY, THE ABA JOURNAL, and other publications.
         Over the years, Mr. Pilato has worked as a consultant for many entertainment firms, artists, record labels, film companies and marketing/ advertising firms, including: Concert One TV, Frontiers Records, Metropolitan Entertainment, Shout Factory/SONY MUSIC, Sanctuary Records, Castle Records, Sparrow Records- EMI Music, RCA / BMG Records, Universal Music Group, PolyGram Records, BMG Home Video, American Gramophone Co (Mannheim Steamroller); Continuum/ MCA Records, Epic Records/ Sony Music , K-Tel International, EMI / Sparrow Records, The King Biscuit Flower Hour;  Dera & Associates Public Relations; Playboy Home Video, music artist Jan Hammer; Paradigm Records/ Warners ADA; iKinetik Dynamic Imaging UK; Kodak; E! Entertainment Network; and Grand Avenue Pictures, in Hollywood.
He is a past Executive Director of the Empire Music Conference, and is presently finishing a book entitled FEEDBACK- ONE MAN'S JOURNEY THROUGH THE HISTORY OF ROCK N ROLL,(dealing with his years in the music business and featuring excerpts of many of his most famous interviews).In 2012, he produced a full-length feature film documentary on the band, ASIA, entitled ASIA 30 YEARS ON,filmed over 4 years in 15 countries.  
         In the year 2000, with attorney Robert Brenna, Pilato, formed AORTA ENTERTAINMENT INC., an independent record label. In 2002, Aorta merged with the New York City based independent label, Xemu Records, to form a joint venture called A2X Records, LLC, distributed nationally by Redeye Distribution. The first A2X release is a compilation album called WHEN PIGS FLY- THE SONGS YOU NEVER THOUGHT YOU'D HEAR, which was co-produced by Cevin Soling and Bruce Pilato. It features new recordings of classic covers done by artists such as Ani DiFranco & Jackie Chan, Devo, The Fixx, The Oak Ridge Boys, Billy Preston, and others.
   Pilato is also an archivist and writer for the acclaimed www.wolfgangvault.comwebsite, which features the vast musical archives of the late concert promoter Bill Graham and the historic Fillmore East & West.In 2011, he became Director of Marketing and a Co-producer of  the multi-media stage production, THIS IS THE 60s, in conjunction with South Carolina's Lyric Media Inc.
         In 2013, he was appointed Entertainment Director and Marketing Consultant At Large for the new state-of-the-art sports & entertainment complex, 2300 Arena, located in Philadelphia, PA.
         In 2019. he began working as a producer on Radar Pictures film Karn Evil 9, as well as the ELP documentary: You Were Meant To Be Here.
         In the fall and spring semesters, Pilato teaches one day a week at the University of Rochester / Eastman School of Music with courses he developed entitled: Signed, Sealed, Delivered- The Deals That Changed The Music Industry Forever, and Starmakers: Inside The Publicity Machine; and at Nazareth College where he teaches a course in Effective Artist Management and Music Business Law.Among his professional groups, Pilato isalsoSpecial Consultant for to The Rochester Music Hall of Fame, Inc.
         Bruce Pilato is a NY chapter, voting member of The Recording Academy and the Grammys. His recorded music, film, video and entertainment-oriented print archives make up one of the largest private collections in the US, with over 100,000 titles covering 2,000 sq ft. He lives in Webster, NY, with wife, Lori. They have three grown sons.