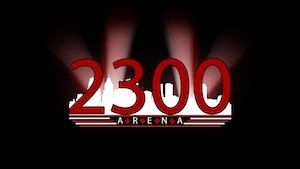 2300 ARENA
2300 South Swanson St
Philadelphia, PA
Conveniently located in the heart of historic South Philadelphia, "2300" is a new state-of-the-art sports & entertainment venue that will provide an unforgettable environment for your next event.
2300 was built out of the shell of the legendary wrestling arena, known in the past as The ECW Arena / Viking Hall. From the space where Mickey Rourke filmed his Oscar nominated "The Wrestler" movie, a brave new venue has risen. Equally outfitted to host indoor sporting events, live music concerts, corporate events, trade shows, and private parties, 2300 provides an exceptional, personalized first class experience for whatever program you or your organization may present in the greater Philadelphia area.
2300 is being constructed to feature a full service restaurant, an energetic sports bar, and a flexible arena / theater area that can be modified to size events ranging from 500 to our full capacity of 2300. The same area is easily adapted to accommodate trade shows, and is big enough to host classic car shows, poker and billiard tournaments. Weddings and corporate events can be scaled to fit any need and/or budget.
2300 – We Do It All!
OPTIONS FOR RENTALS
– Indoor Sporting Events
– Musical / Concert Events
– Theatrical Events
– Entertainment Rehearsals
– Club and Organizational Events
– Children's Events
– Corporate Events & Meetings
– Private Parties & Weddings
– Sports Banquets
– Trade Shows
– Auto, Motorcycle, Antique Shows
– Educational & Business Seminars
– Political Rallies
Link to www.2300Arena.com